It seems Christmas was just yesterday and now here we are at half term, with Easter just a few short weeks away.
We had some fantastic support for our clubs over Christmas with donations of food, drink and party items from the Holme Lacy Road Co Op in Hereford and from Hereford Asda. This meant we were able to throw parties at all our clubs and give the children a really festive time. In addition the Courtyard in Hereford kindly donated free tickets to the Panto, which was the brilliant Peter Pan this year, which the Young Carers really enjoyed. (Oh yes they did!)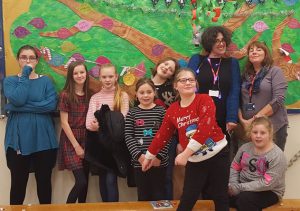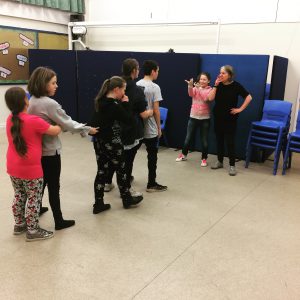 Once we returned after the Christmas break we were fortunate enough to have several fun workshops lined up for us at club, courtesy of the Wyldwood Project and Ledbury Poetry Festival.
Toni Cook has put on some very lively drama sessions, which the groups adore, while Lucy Baxendale has been helping our Young Carers discover their arty side with some wonderfully creative clay sculptures.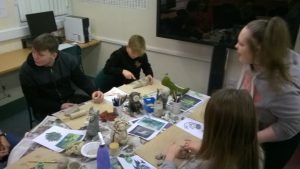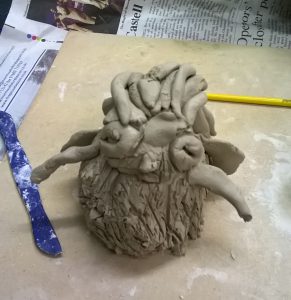 On January 31st it was Young Carers Awareness Day, an event which our Ross on Wye Young Carers group fully supported by creating and performing their own rock song called It's Young Carers Time (warning: it's LOUD!)
And if you enjoyed that, why not take a look at the follow-up Making Of video?
We don't rest during half term either. So far our Young Carers have been climbing at the Boulder Barn and then they'll be off to another Panto, Dick Whittington, courtesy of the very generous and supportive Hereford Lions.   Can't wait to see what next half term brings!