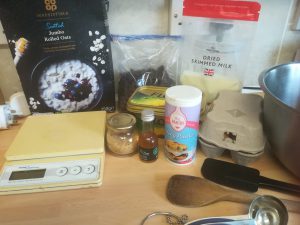 Ingredients
40g butter
1 tbsp brown sugar
1 egg, lightly beaten
1 tsp vanilla essence
150g porridge oats
100g dried milk opowder
1 tsp baking powder
250ml milk
200g raisins
Preheat oven to 350F/180C or Gas Mark 4.
Cream the butter with the sugar then blend in the egg and vanilla essence (mine curdled but don't worry as the dry ingredients added later will sort that out!)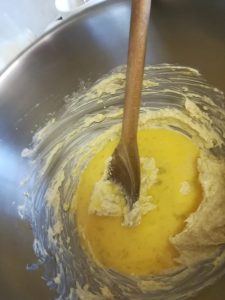 In another bowl mix together the oats, dried milk powder and baking powder.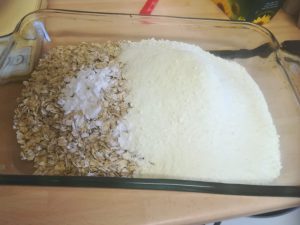 Add the oat mixture and the 250ml of milk to the butter and sugar mixture and stir well.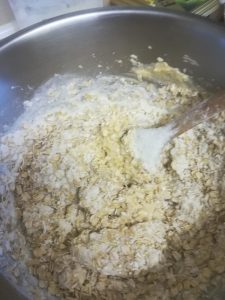 Stir in the raisins.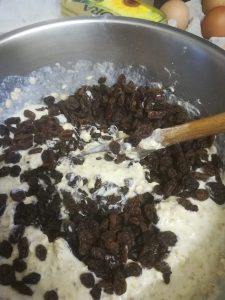 Pour mixture into a baking dish or tin (I doubled the amount of ingredients to make some to eat right away and some to freeze and I used a 20 x 28cm baking dish and a loaf tin).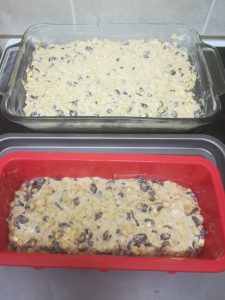 Bake until brown (about 30 minutes) or until a knife or skewer comes out clean, without any mixture on it, when you test it.
Once baked turn out to cool on a cooling rack, then cut into squares/bars.