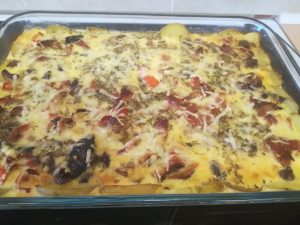 Ingredients
This flan is made up of whatever you have and what you prefer to eat, so the ingredients are pretty flexible to use up what's already in the house. I believe in cook once, eat twice – eat half the next day! It's great eaten hot or cold. Here's what I used:
Potatoes (enough to slice and line the dish when cooked)
Bacon (I used 6 slices)
2 or 3 onions
2 cloves of garlic
Handful of mushrooms
1 pepper
Grated cheese
Mixed herbs
6 eggs
1 pint of milk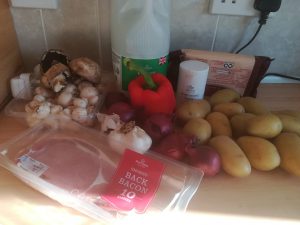 I used a 34 x 27cm dish to make mine in.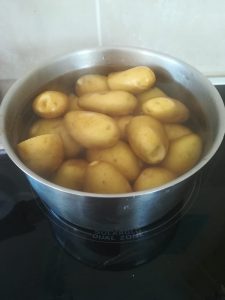 Boil the potatoes and at the same time cook the bacon.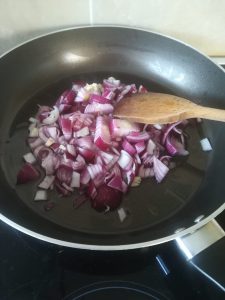 Fry the chopped onions and garlic.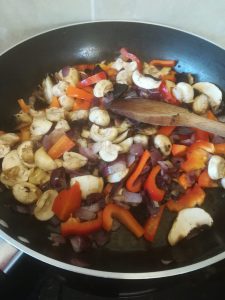 Add the mushrooms and pepper and lightly fry.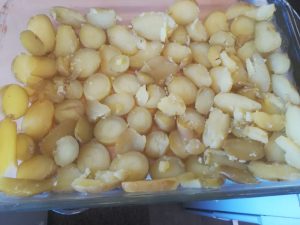 Line your greased dish with the cooked, cooled and sliced potatoes.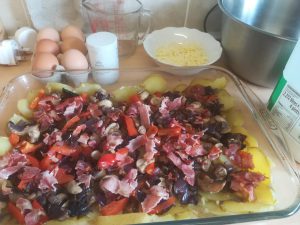 Place the cooked vegetables and bacon  on top of the sliced potatoes.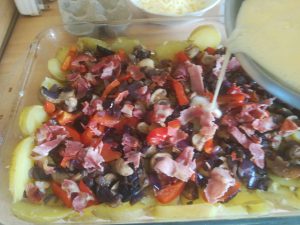 Beat the milk and eggs together in a bowl and then pour over the bacon and vegetables.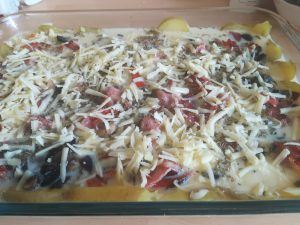 Add some grated cheese and mixed herbs to sprinkle on top.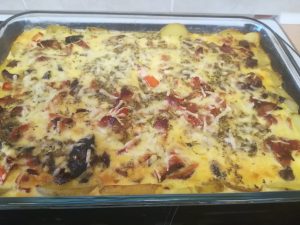 Bake at 160C for about 30 to 45 minutes. You can check to see if it's cooked by inserting a knife or skewer – when it comes out clean, it's done.
Enjoy!