About HYCC
Herefordshire Young Carers Club provides support and respite for children and young adults who are caring for a family member with an illness, disability, mental health issue or problem with drugs or alcohol.
We do this through the funding we receive from Children in Need and Herefordshire Freemasons as well as generous donations from individuals and organisations.
hvoss (Herefordshire Voluntary Organisations Support Service) holds and administers this funding so that Herefordshire Young Carers Clubs can continue to provide a valuable service countywide.
Clubs
We run Young Carer clubs in different locations in the county, once a fortnight during term times. These clubs are a great way for Young Carers to meet others experiencing similar situations to their own and make new friends. They can access advice and information from our experienced staff, benefit from one to one support and take part in a variety of activities, games and workshops.
Clubs reduce social isolation, increase confidence and social skills, as well as providing a much-needed break from their caring role and the opportunity to simply be a child for a few hours and have fun. All of which helps Young Carers to build their resilience and achieve their aspirations.
We also provide confidential advice and support for Young Adults, aged 16 to 24,  in a caring role. We hold regular meetings so that people in similar situations can have a break from their caring responsibilities, find help and support, have fun and make new friends. To find out more just get in touch!
Trips and Outings
Young Carer clubs do not run during school holidays. Instead we offer opportunities to take part in day trips and outings. We tailor our trips to cater for a wide range of interests and abilities so our Young  and Young Adult Carers can always find something that appeals.
Testimonials
What parents say:
"I think the sessions helped him realise he's not alone and there are people looking out for him as an individual."
"I think what you (and others like you at Young Carer's) do, is amazing. I can see you put your heart and soul into making the young ones happy and safe"
What professionals say:
"I know that the children need and get so much from this support."
"The peer support offered through these clubs and the team at Herefordshire Young Carers help our Young Carers to feel they are not alone and offers them time for themselves."
What Young Carers say:
"It's one of the best things that's ever happened to me. I'm really happy now."
"[Club is] our second home, a place where we feel safe and understood. A place where we all get a say and have the freedom to speak out and be ourselves.  I come here excited to learn new things and have a go at new experiences."
"The one place we can talk about our feelings and be properly understood."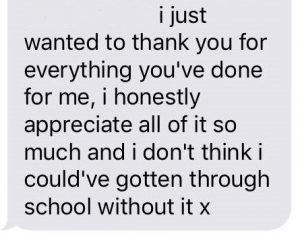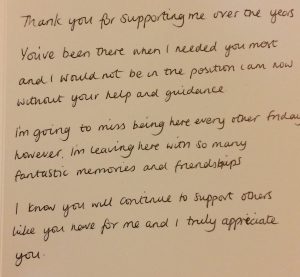 Information for use offline
You can download our leaflets here: